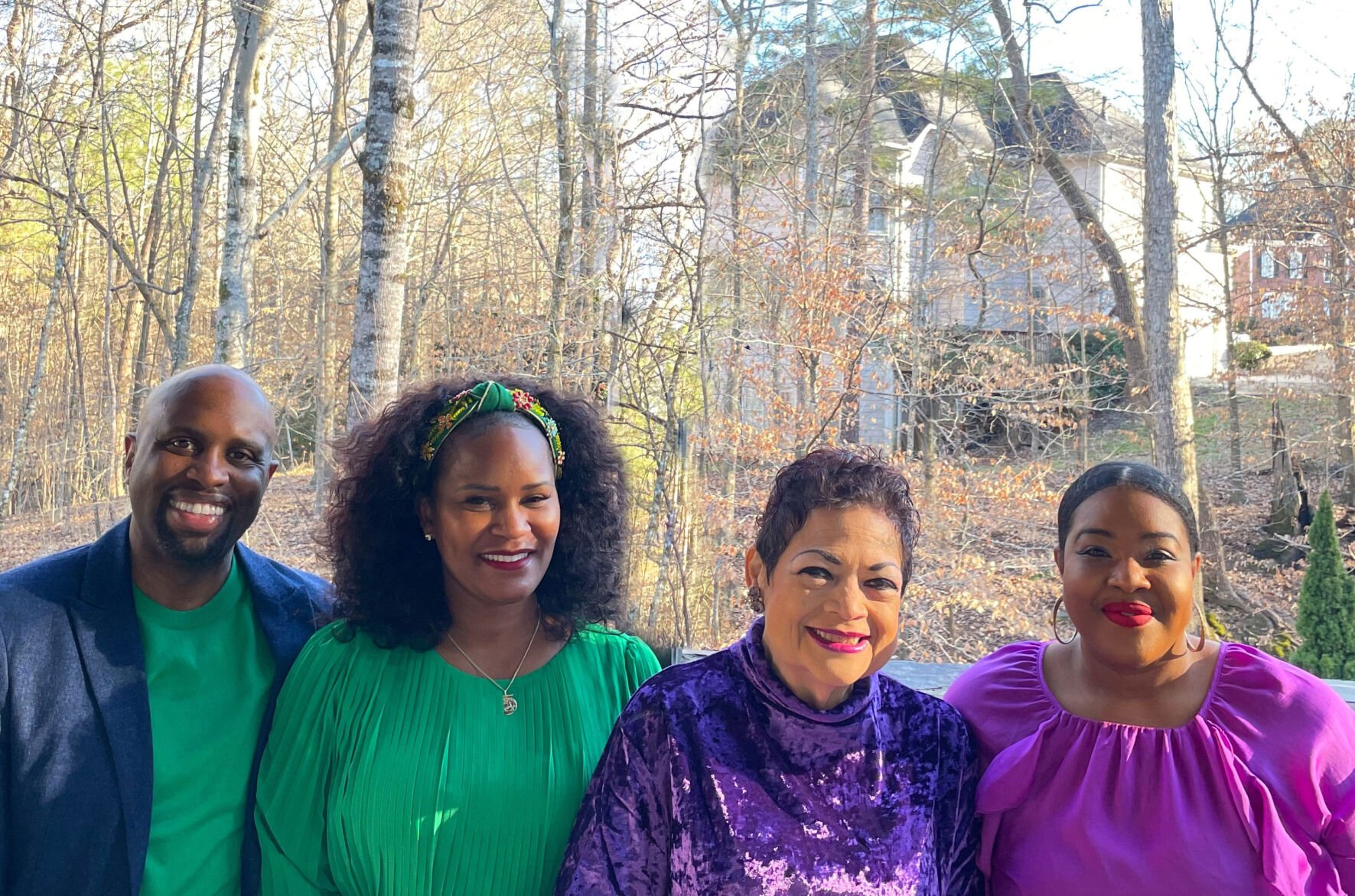 JOHNS CREEK, Ga. — A group of local visionaries have joined forces to build a new organization focused on civic engagement and community service.
Impact Johns Creek officially formed in December but has been in the works since early last fall amid election season.
"There were some rumblings of discontent and just some things that weren't necessarily easy-peasy in the community," President and Founder Nicole Washington said.
So, Washington called a gathering of fellow Black community members to her home and invited Police Chief Mark Mitchell to an open conversation.
"It was a great interaction and so I'm like, 'We need to do more of this, this is something we're missing,'" Washington said. "People came and told us how greatly it was needed. There was no organization of people from the African Black diaspora that were pulling together to have their people involved in community whether it's to do service projects, or to do anything with the City Council."
Impact Johns Creek focuses on bringing together and engaging Black residents, but its work is geared to benefit all, organizers said.
"We are Black folks, but we're not just trying to help Black folks; we're trying to help everybody," Washington said. "There are pockets of Johns Creek that people want to ignore…. And nobody's willing to roll up their sleeves and help and that's what we want to do. We want to get people who aren't engaged, specifically from our community, to become engaged to help the folks that need help."
Still in its infancy, Impact consists of eight board members honing the organization's vision and purpose, laying out plans and preparing to launch March 1.
Board members are doing their due diligence to ensure they are building something sustainable, Second Vice President Thomie Venisee said.
Preparations include building a foundation for the organization, one suited to the city's own unique history. The group has researched Macedonia African Methodist Church Cemetery and its place in the community among other central parts of Johns Creek's story, Venisee said.
Impact Johns Creek's board also features longtime Macedonia Cemetery preservation advocate and caretaker Kirk Canaday.
Vice President and President-elect Devon Dabney said the group hopes to expand and has preliminary plans to bring the organization to local high schools.
While each of the founding members brings different career and life experience to the table, they are all joined by their passion for community.
Washington has been an ordained minister for 34 years and works as a motivational and inspirational speaker. She previously worked as a columnist for the "Montgomery Advertiser" and then as a corporate master trainer, working with executives at Fortune 100 corporations.
"That's who and what I am. I am a motivator; I am an inspirer. I am someone who wants people to do their best, be their best, find their best," Washington said. "Everybody is somebody; everybody can do something better than what they've already done."
Dabney is a renaissance woman with interests as varied as music, perfumery and poetry. For 15 years she's worked in creative media, specializing in entertainment, "doing branding, social media, marketing, all of that."
She returned to school in 2015 and got a degree in policy studies with a concentration in governance and economic development.
In 2020 she launched The Dabney Collective, a creative media agency that is policy focused.
"If I could sum up what I do, it's messaging. … And I like to lend my talents to different organizations, whether we're talking Rotary, Leadership Johns Creek and now Impact Johns Creek," Dabney said.
Impact's second Vice President Thomie Venisee was born and raised in Georgia, but his talent and career has taken him all over the world. Gifted in athletics, Venisee played football at Troy University and then internationally in the German Football League.
After his athletic career, Venisee joined the financial world, earning a master's degree from Cornell University and later a master's in business administration from Georgia Tech through a joint program with Beijing University.
"That provided even more global exposure and really birthed an interest in people and how we're so very different, but also so much alike," Venisee said. "There's so many parallels between who we are."
Venisee is now a global executive of a fortune 100 company in Atlanta and a serial entrepreneur when he's not spending time with his family or serving his community.
His wife, Tonya Venisee, is also a founding board member and executive director of Impact Johns Creek.
Tonya works in real estate and human resources, focusing on talent acquisition.
"At the end of the day, everyone needs a job, they need to be gainfully employed to be able to take care of their family which kind of fits the selfless approach that I have to life and helping other individuals," Tonya said.
It's in her blood.
"My mother's the same way," Tonya said. "She used to say, 'You're always on a save the world campaign,' when I was a kid."
Now an adult, her save-the-world campaign is starting at home in Johns Creek.
And while their love for the community runs deep, Impact Johns Creek organizers say something larger lies beneath their service and dedication. They're building off a legacy set by their ancestors.
When Thomie Venisee was growing up, his family housed and boarded Martin Luther King Jr. as he passed through their town during his travels around the South. At the time, Venisee thought exposure to great figures was normal. Now, he said, he realizes the opportunities imbued him with a responsibility to give back.
"I feel it's my duty," Venisee said. "I feel I'm only living out the legacy that was put in front of me. It brings my heart joy to be able to do something that my ancestors may not have been afforded the opportunity…. So, now that we have that opportunity, it's almost a command that I do it."
Dabney said joining Impact and working with her fellow board members has been "sobering."
"Here we all have come together, and our ancestors have done similar things, and we are being put in a position to just continue that work and it is so sobering," Dabney said. "We want to be doing good work."
While Impact plans to be an expression of Black excellence, members say they also want to highlight the innate humanity in all people, Venisee said.
"We're all humans, which isn't always brought to the forefront, but we're all humans and there's something innate in all of us that connects us," Venisee said.
To learn more about Impact Johns Creek visit impactjohnscreek.com.